Different countries use different cellular frequencies in the world.
In US,the main frequency bands in communications are GSM850, GSM1900, 3G (850/1900 and 1700/2100) and 4G (Verizon USA 4G, Sprint Clearwire WiMAX and T-Mobile 4G). 
You can see the details from the sheet which lists different bands and technologies that the main carriers in the US used as follow(from wikipedia):
In the table the cdmaone and UMTS mean the different generations of the mobile phone and the different technologies.You can see the different generations in the table(from wikipedia):
What about the other countries? You may be confused about their differences.You can see the exact informations from the map(from worldtimezone.com):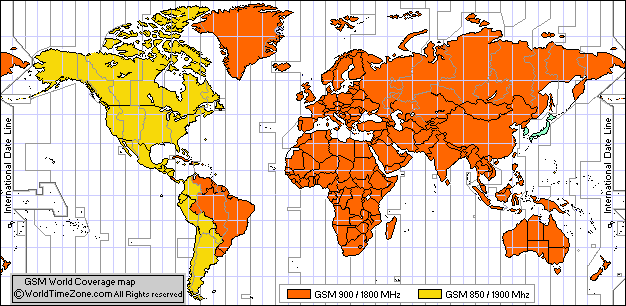 In conclusion,GSM 900 / GSM 1800 MHz are used in most parts of the world: Europe, Asia, Australia, Middle East, Africa in the blue area of the map.GSM 850 / GSM 1900 MHz are used in the United States, Canada, Mexico and most countries of S. America in the yellow area of the map.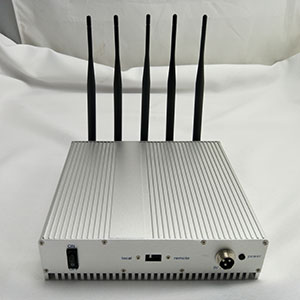 So if I wanna go to China or Europe,is it that my cell phone cannot work according to the situation? Don't worry.Many GSM phones support three bands (900/1,800/1,900 MHz or 850/1800/1900 MHz) or four bands (850/900/1800/1900 MHz), and are usually referred to as tri-band and quad-band phones, or world phones; with such a phone one can travel internationally and use the same handset.
So if you want to buy gsm jammer,you should know that where do you want to use and what frequencies can the jammer support.Only then can you achieve your purpose.